MEF FACULTY
FACULTY FOR THE
21st CENTURY
---
EDUCATION FOR THE FUTURE
The classical assumptions about education are based on lectures, which usually last 45-60 minutes, and this system of work is governed by schools throughout the world for a long time. In such a system, teachers are required to carry out their teaching curricula according to a rigorously defined curriculum (syllabus), while not taking sufficient care of whether the student fully understands the lesson before the end of the time, because the estimated time has elapsed.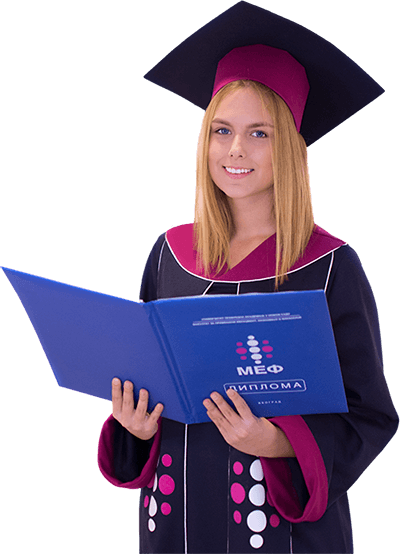 Simply, students come to an educational institution to learn, and lecturers come to teach. Educational institutions try to prepare young people for work. On the other hand, companies are complaining about hiring people without basic skills, such as ability to solve problems, creativity, teamwork and time management. That is why more and more corporations are turning to educational institutions and Ministry of education with the demand that students in education institutions prepare for future jobs.
Changes in politics, economics, technology, and climate change are becoming more and more dramatic year after year. The interests that today (2017) are most wanted, did not exist even 15-20 years ago. Sounds absurd, but accelerated development requires the education of young people for jobs that do not yet exist and the use of technologies that are not yet invented. In other words, education is required, which will just create new jobs and new technologies.
While some consider that education is too important to be experimented with, others feel that education is too important to remain excluded from these changes. Educational institutions that seek to adapt education to the demands of time seem to be still in a minority. One of the educational institutions that realized the necessity of introducing innovations in education is the Faculty of Applied Management, Economics and Finance - MEF. Here we present some of the basic innovations and methods of work that MEF applies in practice.
---
LESSONS ARE AVAILABLE TO STUDENTS
IN EVERY CURRENT MOMENT
We can rightly wonder why limit learning lesson to a 45-minute lesson, and not allow students to look at a recorded lecture several times and thus take the lesson fully. In other words, instead of the lecture taking place within the four walls of the college auditorium, why not allow a student to see a lecture in his room, or even in a park on the bench. Many young people have smartphones, tablets and other types of computers, so why not let them use them as learning aids?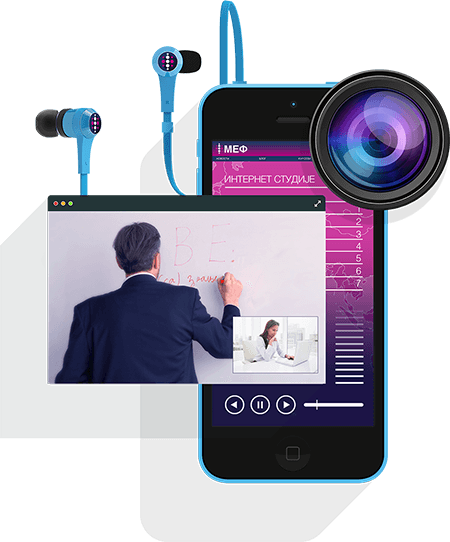 At MEF, students can use mobile phones, tablets and other types of computers, not just to listen to lectures, but also to take a test or exam.
In this way, students are given the opportunity to decide how and when to make best use of the resources offered, in order to best fulfill their learning objectives. This does not mean that students do not need to attend lectures that take place at the faculty. On the contrary, such lectures are irreplaceable. But this allows students who are for various reasons prevented from attending lectures (due to illness, employment, life in another city, etc.) to have a completely equal status with other students, and those who want to hear the lively word of the professor on the same topic again, do so unlimited times. In doing so, lecturers support students during this process and directly monitor their engagement and progress.
---
DLS / Distance learning system
DISTANCE LEARNING
Starting from the importance of flexible personalized learning, the modern world uses the latest technological advancements and traditional learning transforms into online learning, through which knowledge is transmitted over the Internet (distance learning). This gives time for discussion, testing and practical application of acquired knowledge and skills, while maximizing student-teacher interaction. Digital technology allows lecturers to monitor the progress of students all the time, without wasting time on records-because it works electronically. Each student is allowed, according to a personalized plan, to participate in lectures, projects, seminars, small discussion groups, task making, joint problem solving and one-on-one session with lecturers and colleagues.
MEF is accredited for distance learning. Digital technology ensures that students, no matter how physically remote from the faculty, are continuously learning and progressing, and each student can achieve maximum.
The use of technologies that students are well acquainted with (Internet, social networks, online chat, e-mail, etc.) can help better information exchange, fostering debate and asking questions from students who lack confidence in verbal debates, or are afraid to publicly ask questions. In this way, the relationship between a student and a professor is strengthened. In one word, by integrating technology into learning, an educational institution can better integrate into students' lives, that is, students will be more engaged in learning inside and outside the educational institution.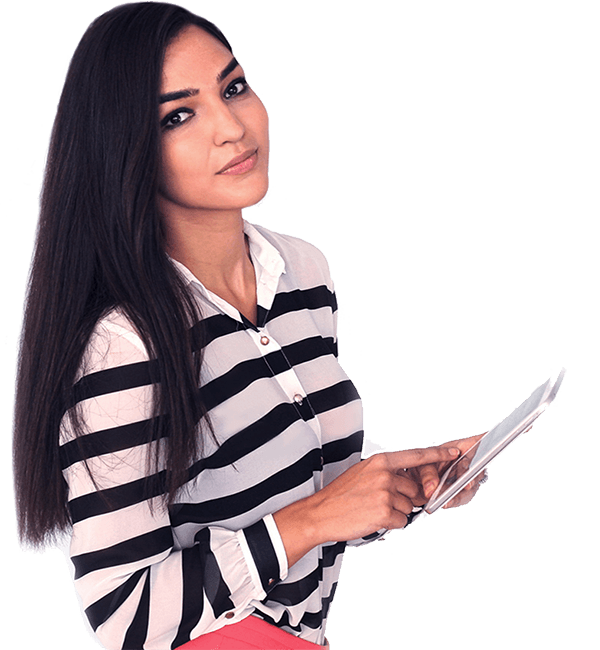 ACQUISITION OF KNOWLEDGE AND SKILLS
IN PRIMARY PRACTICE
Mission of MEF, as a modern innovative educational institution, is a quest for knowledge, not just knowledge transfer. Empowering students to create ideas and not just learning facts, are modern requirements of higher education. The role of the lecturer is no longer only to transfer knowledge, but to actively guide students through the material, discuss with them and of course measure their progress. That's why classes are divided into learning, discussion, research and experimentation. The education system at the MEF has completed the entire education cycle: explain, show and practically do.
In this process, it is fundamental to work in a virtual enterprise, through which students are practically able to work in all phases of the business cycle. In a virtual enterprise, students learn how to create a business idea, form a company, create a business plan, finance, organize, maintains business books, ie. successfully doing business. Students acquire the knowledge thus acquired through the student practice, which they achieve in the best local and foreign institutions, thus enabling themselves to work immediately after graduation. MEF students have the opportunity to acquire practice through the various activities at the faculty itself. Students are studied under the watchful eye of a mentor, who leads them through studies and helps in their work.
---
STUDENT – TEACHER (PREZENTER) ON MEF
In the traditional education system, the lecturer's job is reserved for professors. However, giving students the opportunity to play an active role in presenting lessons to the MEF has yielded excellent results. Students have a natural sense of what their colleagues are interested in, and in that way they act as effective lecturers. In order to realize the student-teacher activity, students not only have to master and understand the lesson, they must also consider how to present the lesson in a way that will be unforgettable to their colleagues, which encourages them to think deeper about the material and significantly increases their confidence and communication skills.
GIVING CHANCE TO THE PERSONS WITH SPECIAL NEEDS
When the term"people with special needs" is meant, it is usually meant for people with a particular handicap. The MEF takes great care of such persons and makes efforts to fully fit into the environment and master the material as well as all other students.
However, under the "person with the necessary needs" can be understood also those who have ambitions and demands above the average. Traditional (conventional) education leaves little room for dealing with such students.
At the MEF, the most talented students get a chance to get involved in projects, scientific conferences, the teaching process and thus show their talent.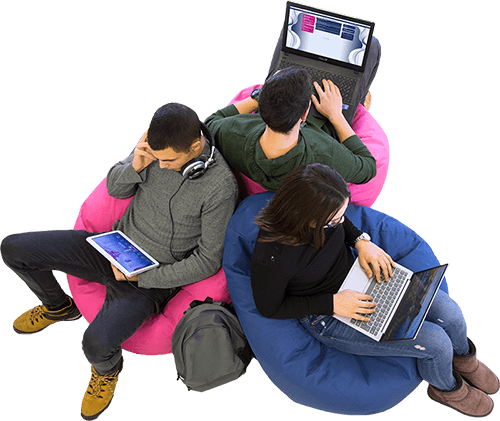 Writing works by students and their presentations at scientific conferences is a common practice of the MEF. By involving young people in project implementation, they are given the opportunity to learn teamwork, time management and other resources, to conduct research inside or outside the faculty, create a conceptual solution, or make a product of professional quality and publicly present it to their colleagues, parents or the general public.They send a message to other students that learning and acquiring skills are an important prerequisite for solving problems in practice.
---
LEARNERS LEARN
(IN CONSTANT TRAINING)
Young people in the 21st. are required to be ready for constant learning and improvement. If the students are good and the lecturers should be good. It is most effective to inspire others with their own positive example.. The power of education can be best demonstrated by constant work to increase one's own knowledge. The most inspiring lecturers are those who are passionate about learning, who are excited when their students are able to respond to their demands, who constantly have new ideas, constantly updating the study program, writing, writing and publishing scientific papers, cooperating with other lecturers and professionals and expand their thinking about education.
KNOWLEDGE TESTING
(WHAT IS IMPORTANT TO MEASURE)
Methods and criteria for student evaluation depend on the way they are educated at the faculty. If the lectures were just theoretical, there would be questions as well. However, from education in the 21st. students are required to assess students' ability to work well in teams, use the initiative, solve problems and be creative. In addition to what and how to evaluate, it is important and how often to evaluate. The best assessment is a continuous assessment of knowledge. Good teachers evaluate their students all the time, aware that there are students who understand fast, but also those who need more time to master the material.
MEF applies the state-of-the-art student assessment concept, based on continuous assessment of knowledge (preparation of tests after each lecture, etc.) and evaluation of all student activities. Students with continuous activity collect the necessary points and actively influence the grade. The student before the deadline has information about the achieved result (achieved grade) that can be corrected at the oral exam. The advantage of this modern approach is the achievement of maximum student performance, while eliminating stress.
The use of electronic tests ensures objectivity and automatic knowledge of the student about the results achieved. Research has shown that this method of assessment is very effective, as students who participated in such a scoring model had a better average of students who were rated in a traditional way.